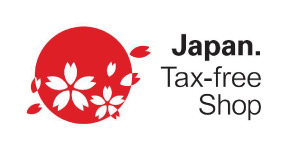 Fashion, Food and Souvenir. Enjoy JAPAN!
Tax-free procedures and currency exchange are handled at the gift certificate counter on floor 8 of the New Building.

Free Wi-fi is available on the following floors.
Main Building: floors B1, 2, 3, and 4
New Building: floors 2, 3, and 4
SSID:Izutsuya_Free_Wi-Fi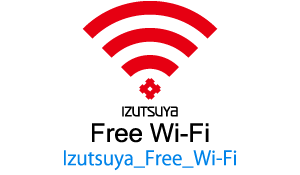 * Free Wi-Fi can be used for up to 2 hours per connection.
There is no limit to the number times you can connect per day (although you can only connect during business hours).
* After 2 hours of use, you will need to agree to the terms of use again.

March 15th (Wed.)

– 20th (Mon./holiday) Kids' Clothing and Baby Items Bazaar
March 22nd (Wed.)

– 28th (Tues.) 6th All-Japan Good Food Fair
March 29th (Wed.)

– April 3rd (Mon.) Sale on Wedding Dresses
– April 3rd (Mon.) Jewelry Sale
– April 3rd (Mon.) Exhibition of the Cute Works of Ado Mizumori & Little Bird-themed Fashion Accessory Festival
April 5th (Wed.)

– 10th (Mon.) Sale on Plus Size Women's Apparel
April 12th (Wed.)

– 17th (Mon.) 5th Master Craftsman Exhibition
– 17th (Mon.) Modern and Traditional Kimono Bonanza

Izutsuya Department Store, Kokura Location
1-1 Senba-machi, Kokurakita-ku
Kitakyushu 802-8511
093-522-3111 (main switchboard)
Hours: 10:00 a.m.–7:00 p.m.
*Open until 8:00 PM on Fridays and Saturdays.

9F New Building

Pastel Hall


8F New Building

Restaurant Area (Gourmet Square) / General Service Center / JTB Kyushu / Play Guide (Ticket Agency) / Gift Vouchers


7F New Building

Kimonos / Japanese Accessories / Ladies Wear (for Mrs.') / Arts and Crafts / Gallery / Nursing Care Goods


6F New Building

Golf / Sports Goods / Jewelry / Watches / Eyewear Salon


5F New Building

Men's Wear Adams Walk


4F New Building

Ladies' Wear Designers & Creators


3F New Building

Ladies' Wear Venus Walk


2F New Building

Ladies' Wear Venus Walk


1F New Building

Ladies' Wear Venus Walk / Imported Boutique


B1F New Building

Parking / Bus Terminal for Complimentary Service to Otemachi Parking

9F Main Building

Esthetic and Nail Salon "Socué" / Restaurants / Kids' Play Area (Glada Barn) / Rose Shop / Rose Garden


8F Main Building

Restaurant Area (Gourmet Square) / Promotional Area / Fashion Mart


7F Main Building

Babies & Children's Wear / Stationery / Toys / Electric Household Appliances / Bridal Salon / Furniture


6F Main Building

Japanese & Western Ceramics / Interior Goods / Bedding / Kitchen Goods / Gift Salon / Towels


5F Main Building

Men's Wear / Men's Apparel / Men's Underwear / Men's Shoes / Men's Bags / Travel Goods / L-sized Men's


4F Main Building

Ladies' Wear / L-sized Ladies' Wear / Lingerie


3F Main Building

Ladies' Wear / S-sized Ladies' Wear / Ladies' Formal Wear Salon
for Ladies


2F Main Building

Imported Boutique / Ladies' Shoes / Ladies' Handbags and Wallets


1F Main Building

Imported Boutique / Ladies' General Merchandise / Accessories / Cosmetics / Bus Terminal for Complimentary Service to Bashaku Parking


B1F Main Building

Bishokukan (food)


Service Station

Smoking Area

Automatic Ticket Machine

Store Information

In-store Point Machine

Wheelchair Access Restrooms

Baby Chair / Baby seat

Powder Room
Public Phone

Rest Area

Cloakroom

Restrooms

Baby Play Area

Coin-operated Locker

Juice Vending Machine

Tobacco Vending Machine

Cell-phone Charge Service(Paid)

Cafe

Restrooms for Ladies

Bus Terminal

Free Wi-Fi